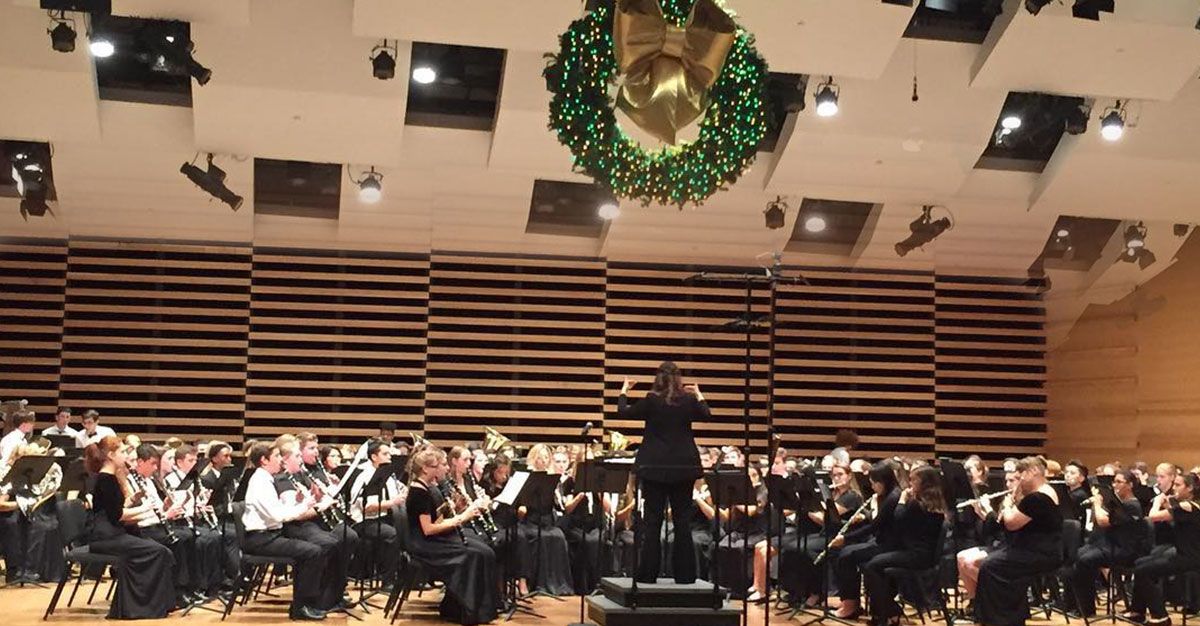 Festival of Winds Honor Band Featured Many Plant Band Participants
Congratulations are in order for a number of our band students. These musicians were invited to participate in a couple of events this past weekend that focused on enhancing their skills, learning new music under an extremely tight deadline, culminating in performances at the end of the weekend.
The following students participated in the Festival of Winds at USF:
Nathan Hardie, Noma Imudia, Tabatha Vera, Marshall Ferrell, Alyssa Spelman, Cal Richards, Mia Currier Miraglia, Andrew Miller, John Woodward, Ainsley Neil, Jordan Frankel, William Hubbard, Tristen Staneart, Sam Garside, and JT Hill.
The following students participated in the Tri-State Honors Band at FSU:
Katelyn Weaver, Grace DeVega and Jack Kurtz
Congrats to all of them!
I had the great pleasure of witnessing the performance at the USF School of Music on Sunday. I have to admit I was extremely impressed. Yes, I am a little biased as a Plant Band parent, but to see and hear what these kids were able to accomplish in such little time was simply amazing They may have had a total of 20 hours rehearsal to perform six pieces of music. These pieces were not simple by any means! This provides testament to just how solid of a foundation that Mr. Dell and his staff have been able to create with our students.
I have to also give props to the staff at USF. To be able to put on an event like this with so many musicians from different schools who have never played together before, in such short order, is just incredible. Again, it just shows how good these kids really are.
I have to add, on a personal note, that until you hear these kids play in a room built for band, you really haven't heard them. I have been fortunate enough to be in the Plant band room during a few rehearsals and thought that was the best seat in the house. Then I heard them this weekend at USF's School of Music. The acoustics were amazing and made for an even more enjoyable experience as I could literally hear every instrument and virtually every subtle nuance.
If you ever have the opportunity to be present during one of these performances I strongly urge you to do so. It's great for the students as musicians and it's a great opportunity to hear them in a different environment while they grow as musicians.