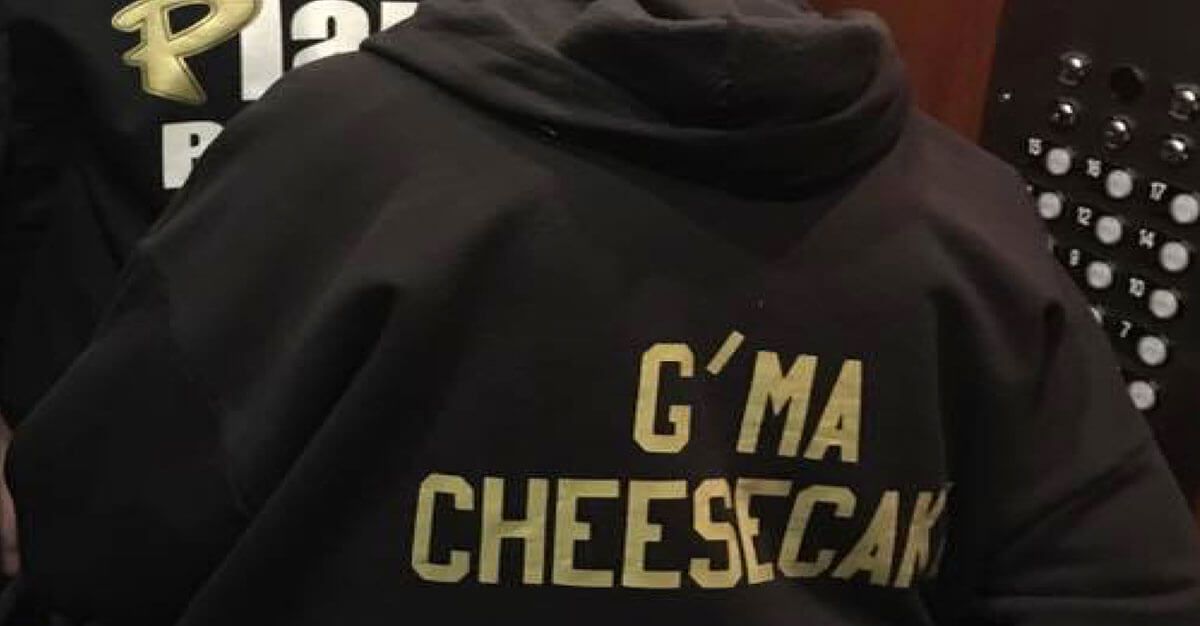 G'Ma Cheesecake a True Plant H.S. Band Fan
Contributed by, Angye Fox
Baritone player, P.J. Whitaker, visited his grandma in Green Bay, Wisconsin every summer.  His nickname for her was Grandma Cheesehead and she called him Popsicle Breath.  P.J. loved eating fried cheese curds, butter burgers and booyah when he made the trek with his mom back to her hometown. Grandma was always eager to hear how P.J. was doing in school and especially in the band.  Grandma played the clarinet when she was in high school and music was near and dear to her heart.
Three years ago, grandma had a serious fall in her home.  She ended up in the hospital with a dislocated hip and would spend the next eight weeks in a nursing home doing rehab.  P.J. and his mom flew to Green Bay to visit grandma.  Grandma knew she could no longer live alone so P.J. and his mom made plans for her to move to their Tampa home.
Grandma was welcomed with open arms to her new adopted city.  But did her nickname as Grandma Cheesehead fit?  She was no longer living in the land of cheese and snow.  Instead, there were palm trees, sandy beaches and lots of sunshine!  While observing grandma's adventures on social media, one of P.J.'s former teachers nicknamed her G'Ma Cheesecake.  It stuck!  It definitely was a fitting name for her new life in Tampa.
Now G'ma Cheesecake is enjoying the high school years of her grandson.  She loves to cheer on the band at the Friday night football games and she wears a custom Plant Panther sweatshirt with her nickname "G'Ma Cheesecake" proudly on display.  She especially loves when the team scores a touchdown and the band plays "On Wisconsin."  She believes that music is life and that's why our hearts have beats.