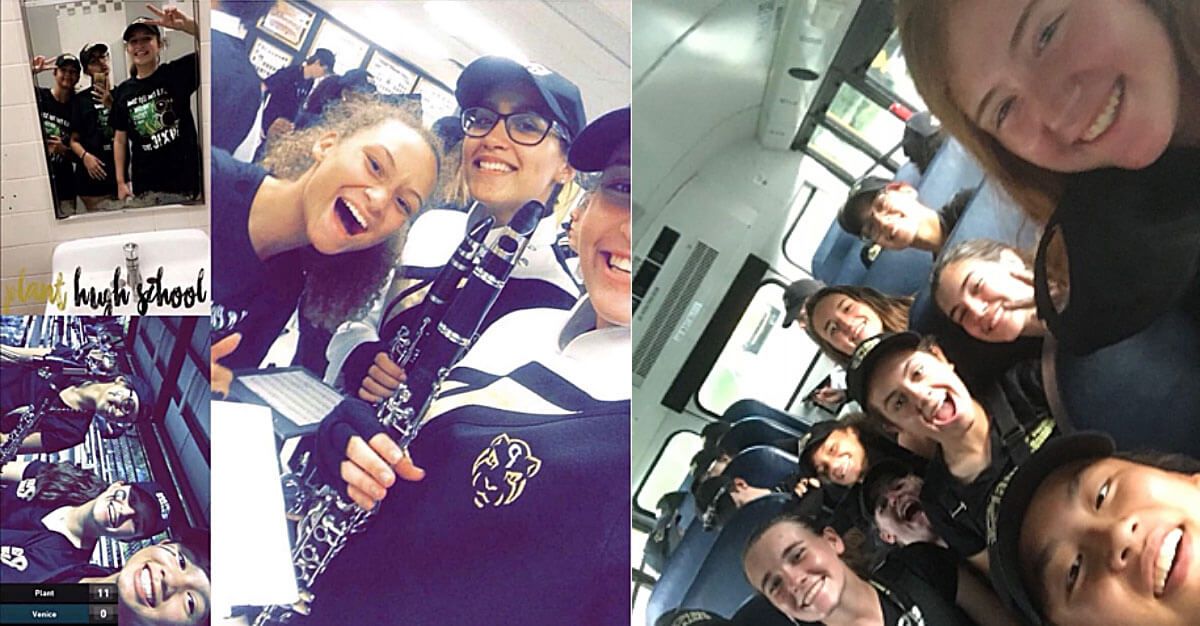 More Than Just A Band
Contributed by Dayana Molina

It all starts with the wave of a hand and a very distinct chant. The lights illuminate the field, the stands are packed, adrenaline is rushing through everyone's veins as battle time arrives. Suddenly, the chant crescendos, "SWANG!" they scream until their voices crack.
In that moment all that matters is one thing and one thing only- playing your heart out. Band, not just a class but a home. I've felt this way from the minute I joined, the minute I set foot on those bleachers. Being able to hype up the crowds and cheer on our fearless football players makes all the countless hours of rehearsal worth it. Not to mention, the all the chants and dances that we do in the stands make football games the highlight of everyone's week. This had me pondering what band meant to me? To put it in simple terms, it means home. It means having a place to go where all my friends and I can have fun while also learning and improving our music. It means being goofy but knowing when to stop and focus to look as good as possible. Its everything and nothing you've ever imagined. It is simply my family, my home, my life.
My curiosity continued to grow, and I found myself wondering what everyone else thought. What did gameday mean to them? What did band mean to them?" I went around to a couple of friends and asked them what band really meant to them.
"It's a chance to demonstrate our school pride and show off one of one of Plant's most lauded attributes: our incredible school spirit." – Grace DeVega
"It means having fun with a bunch of friends." – Kalli Yost
"Game day is getting to go and support your school and have a blast with your friends" – Ainsley Neil
"Game day is having fun with your friends and having school spirit." – Hannah Arthur
"It's the day we go out with friends all night and have fun." – Andrew Miller
"Work hard play even harder." – Sierra Sizemore
This is my family. We're a bunch of dysfunctional, goofy, loud, rowdy kids. But together we've formed a bond unlike no other. Thanks to band all of this was possible. All these memories were created. We've become so much more than just a band, we're a family.